There are only a few months left before the Summer holidays begin, and whilst the kids can't wait to have a break from school, parents start to worry about how they are going to manage work and childcare for six weeks. One of the most difficult things can be coming up with enough activities to keep the kids occupied for such a long period of time, you know they won't be content simply sitting around the house all day so it comes up to you to plan a few things to do so that they don't get bored. The best thing to do is have a mix of small local activities that you can do quite cheaply, then have the odd day trip as well. Here's a list of 5 just to get you started:
1. Go to a theme park

There are plenty of theme parks dotted around the UK which are suitable for a range of different ages. If the kids are quite young, Gulliver's World might be best or if they are teenagers, AltonTowers might be a better alternative as it has big roller coasters such as Rita Queen of Speed and Air. It is a trip that will take up your whole day, but it's one that kids are sure to enjoy and you will too!
2. Have a picnic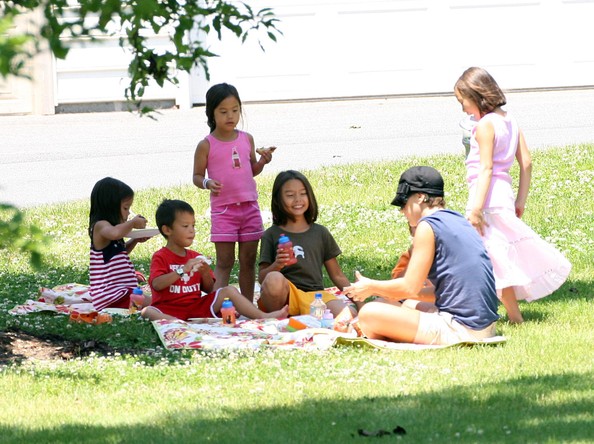 This is one of those activities that is perfect for a warm Summer day and can be done completely free. Let the kids join in on packing the food and drinks, take a blanket down to the local park and enjoy chilling out under the trees and having some quality time as a family. Kids love to kick a ball around, play on the swings etc. so let them run off and play whilst you can catch some rays.
3. Go to the beach
Taking a trip down to the beach is a perfect acticity for all the family, play at the arcade on the pier, eat fish and chips, make a sandcastle and have a walk along the sand. If it's warm enough maybe you can even sunbathe, but remember your suncream!
4. Go to the cinema
Everyone knows that the Summer is the best time to take the kids to the cinema because there's loads of child-friendly films out. This summer we can look forward to Monsters University, the follow up to Monsters Inc. and Despicable me 2. Not only this, but the cinema is the perfect time for eating some of your favourite foods, treat the kids to a hot dog and popcorn and enjoy the peace and quiet for a couple of hours.
5. Bake a cake
Who doesn't love eating cake, especially when it's homemade? This is great way to kill a couple of hours and the kids will love it because they can get their hands messy and help make something that they can ultimately eat. The best part is definitely the decorating, so buy plenty of brightly coloured, sprinkles and icing and let them go crazy.
This guest post was contributed by Holly Powell on behalf of Faith in Families adoption agency based in Nottingham.